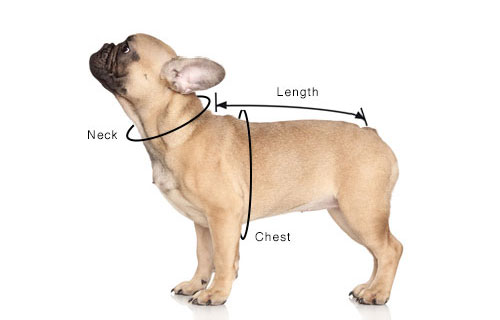 Length - The length of your dog's back, measured along the top of the spine from between the shoulders (neck) to the base of the tail.
Chest - The measurement is taken all the way around the biggest part of your dog's ribcage, just behind the front legs.
Neck - The measurement taken all the way the neck at the place where your dog's collar would naturally rest.
Dog clothes: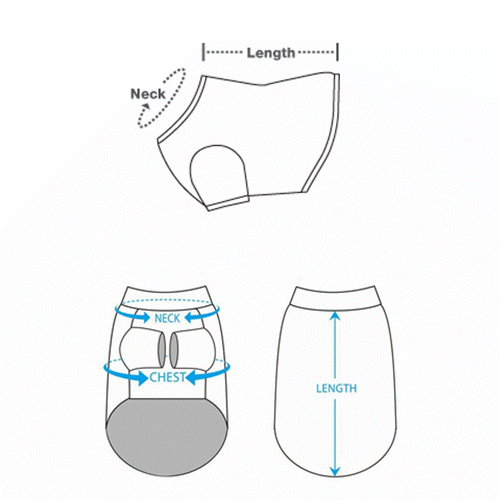 Dog Collars: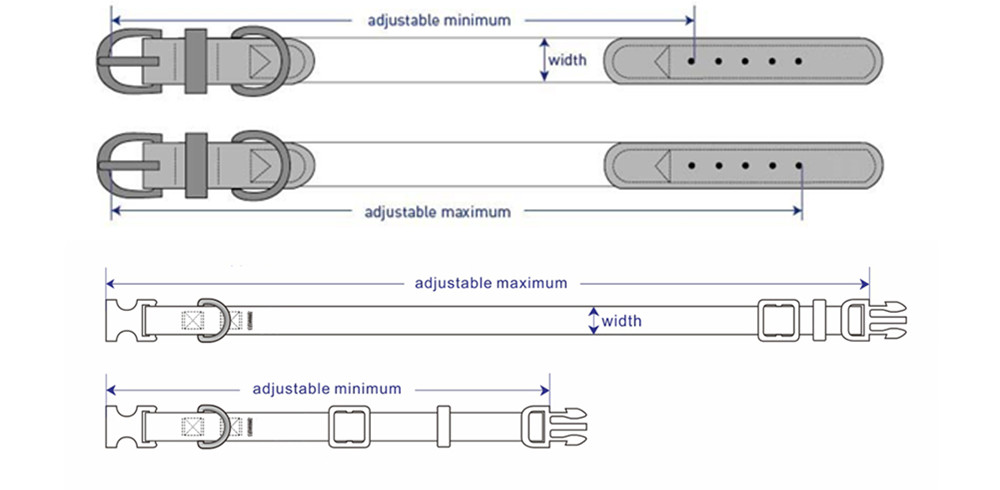 Dog Harnesses: